The Bernese Concept for Regenerative Periodontal Surgery and for Reconstruction of Soft Tissue Defects at Teeth and Implants
Anton Sculean 17.Oktober, 2019 -Oslo
Påmelding:  post@novusdental.no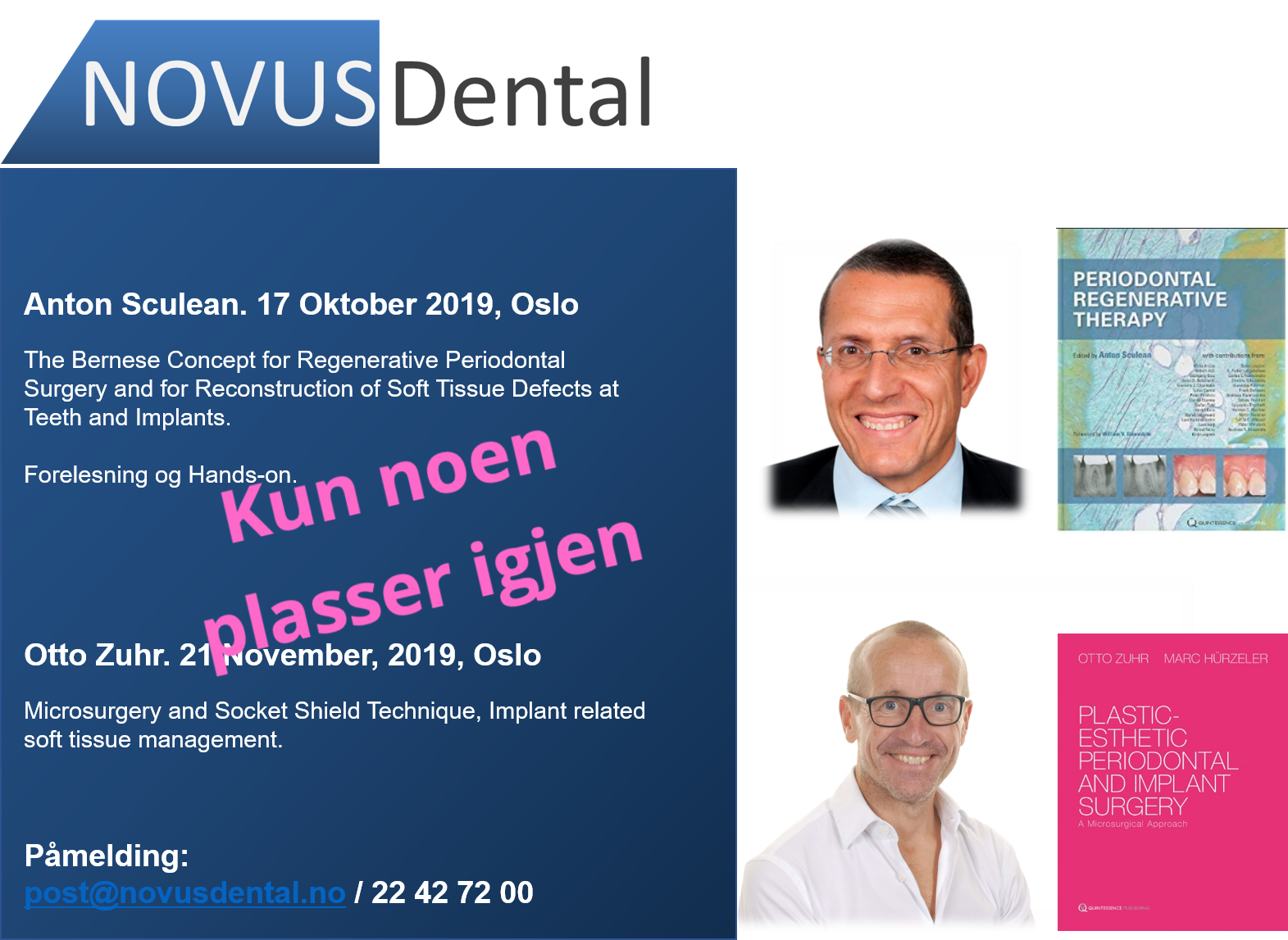 LES OM VÅRE KURS MED SCULEAN, ZUHR og Periomøte i Sverige her
The Bernese Concept for Regenerative Periodontal Surgery and for Reconstruction of Soft Tissue Defects at Teeth and Implants.
Forelesning og Hands-on.
Program her
I samarbeid med Sveitsiske Regendet har vi gleden av å invitere til kurs i 2019 med Anton Sculean fra Universitetet i Bern. Ønsker du å være med, send oss en mail nå for å reservere din plass.
Siste studie fra Sculean på Hyadent er her
Publiserte studier med Hyadent og Perisolv her
Related Events